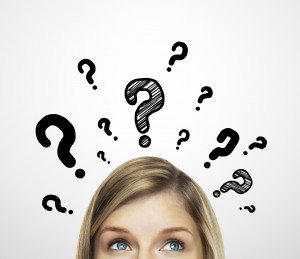 For Lutherans, worship is an ever-changing and growing experience. Connected with and central to everything we do, worship unites us in celebration, engages us in thoughtful dialogue and helps us grow in faith. It grounds us in our Christian and Lutheran roots, while demonstrating practical relevance for today's world.
At Trinity, you'll find that we use a structured format for worship which is described as a blended service: utilizing both traditional and newer expressions of our faith. Our worship bulletin (which every worshiper receives) contains everything you need to actively and enthusiastically participate in worship.
Trinity celebrates Holy Communion ("the Eucharist") at every worship service. And all Christians – regardless their denomination – are invited to share in the meal because we believe that the elements of Communion (the bread and wine) belong not to the "church," but to Christ – who invites everyone to come and see.
In addition, we hold special worship opportunities during the year, especially in Advent (before Christmas) and Lent (before Easter). These are generally held on Sunday evenings by candlelight, and include a community-based concert which precedes our Candlelight Evensong worship.
An annual Blessing of the Animal (for families and their pets), and a Blessing of the Backpacks (for students) are held each year in the Fall, and our lighter-fare Summer Celebration worship is held during the summer months.
For Lutherans, worship matters. In fact, worship lies at the heart of how we understand ourselves together. While some of the approaches to worship may differ from one congregation to another, we hold certain things in common. There is a basic pattern for worship (called "Liturgy" = "work of the people") among Lutherans. We Gather. We encounter God's Word. We share a spiritual Meal at the Lord's table (also called The "Eucharist" = "Thanksgiving"). And we are Sent into the world.
But we don't think about worship so much in terms of what we do. Worship is fundamentally about what God is doing and our response to God's action. It's an encounter with God, who saves us through the life, death and resurrection of Jesus Christ.
Come as you are – in dress, faith, lifestyle, and doubt. You'll find a welcome at Trinity and solace in a peace-less world, and rootedness in a world which is anything but.